Ring Size Guide
Our diamond jewellery experts have put together this complete ring size guide, including a ring size chart, a printable ring sizer, and home measurement tips, to help you find your ring size.

How to Measure Your Ring Size
The best way to find his or her ring size if you're shopping for someone else is to ask. Get help from friends and family if you're planning a surprise. Without raising any eyebrows, they can ask. For women, the average ring size available ranges from size 3 to size 9. The women's rings most commonly purchased range between size 5 and size 7. The most popular is size 6. For men, the average ring size available varies between size 6 and size 13. The most widely purchased men's rings range from 8 to 10-1⁄2 in size. The most popular is size 9. They can help guide you in the right direction with these standard ring sizes. Contact our experts for assistance in placing a special order if you do not see the size you need. There are also a number of ways to find your ring size at home.
First Option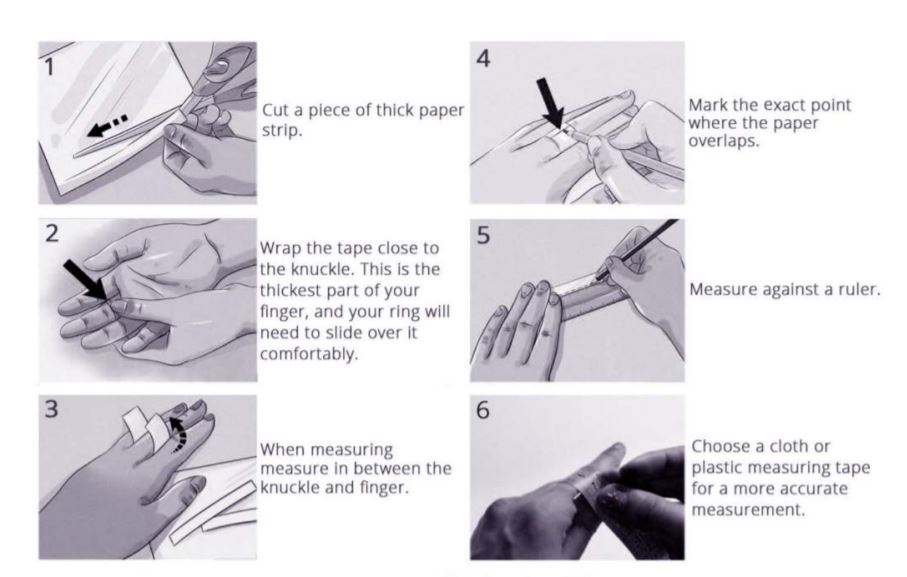 Second Option

Third Option