Custom Design
Why not have something unique?
For those special moments in your life, let's create something special and unique. We at Mirola work closely with you to create pieces of heritage quality. Using the latest computer technology we can help you create a fine piece of jewellery.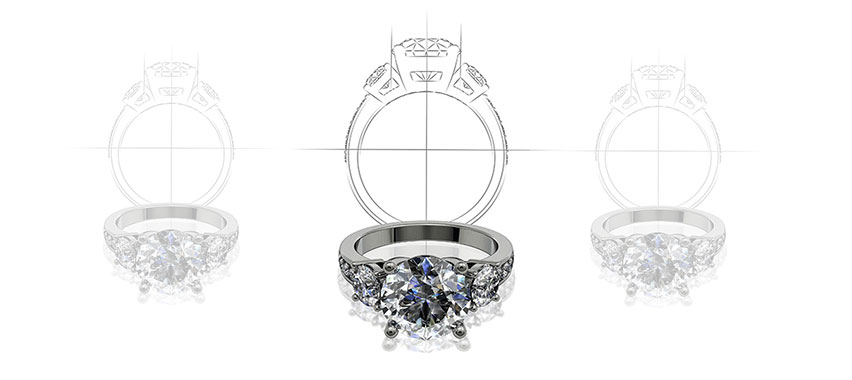 We follow three steps to turn your IDEA TO REALITY
Step 1: Click and upload
Here you upload your design idea with some informative and required information. Check the Form
Step 2: Jewellery design process
We at miorola will check your design requirement and our jewellery expert will offer you a quote for your design. Once you agree to the quote and settling on a deposit fee, our team with help of jewellery designer and CAD expert will provide computer designs and mock-ups of the jewel. We will not process on production until you are completely satisfied with the result.
Step 3: Get your piece
Here you have to just relax and sit back. Your jewellery will now be moved to our workshop for completion. It may take around 2-3 weeks depending on your design. Once ready we will remind you and send your unique piece at your doorstep.
Call Us
Happy to take your call.
Call us between
Monday to Friday 9 am - 5 pm.
+91 8810 302 406 (IN)
Live Chat
Click here to start the live chat.
Check the timing below
Mon to Fri | 9am - 7:30pm
Sat & Sun | 12pm - 6:30pm
Email
Are you looking for something else? That's what the Miorola Team is for.we'll do our best to get back to you within 24 hours.Send an email at services@miorola.com