Miorola /Fine Jewellery
the most popular earrings that every jewel lover should own
Author:Adrija6th February 2021 at 12:00am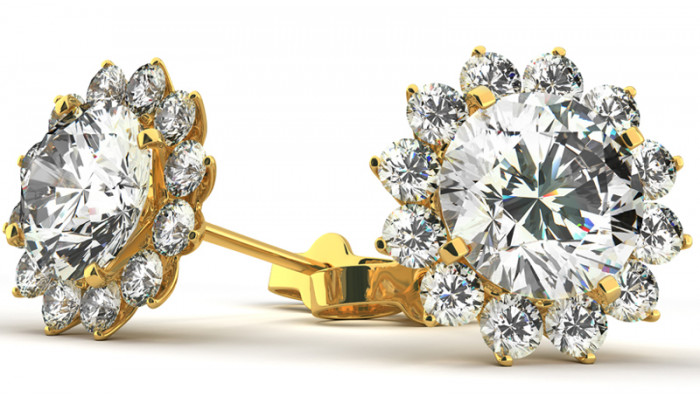 Earrings are always the defining point of every look that you put together. Be it your ethnic best or a breezy frock, an earring pair will definitely help you add some bling and elevate your whole look book. Your earring ensemble should be versatile and inclusive of the various indigenous designs, from every part of the world. Read on to know about some of the most popular earring styles that should be a part of your wardrobe.
CharmingChandeliers
Perhaps the most stunning out of all, chandeliers are perfect for adding that hint of drama to your look. The stylish bell shape and luxurious design, makes you look like the diva that you are. If you are fond of diamond earrings, chandeliers might be a great addition to your collection. They also come in traditional designs, that are ornate and even more stunning than usual. Just put on a pair and see how these fabulous trinkets transform your whole look!
Dainty Drop earrings
Nothing looks more beautiful than a pretty pair of drop earrings. This style has an understated elegance to it that makes it suitable for any formal occasion. If you are someone who attends formal events a lot, or the wedding season is nearby, then consider investing in such a pair.
Glamorous Chandbalis
No traditional wear is complete without a spectacular pair of Chandbalis. Since ages, Chandbalis have always been a go-to accessory for ethnic outfits. The 'Chand' or moon-shaped design of these earrings add a glam factor to any Indian outfit. Chandbalis paired with tiny pearls or meenakari embellishments are very popular, and at the top in everyone's jewellery wish list.
Bubbly Jhumkas
Be it a regular college day or a wedding reception, jhumkas will always be your best friend in terms of fashion wear. This earring style with its bright and fun design, has always ruled the glamour community since time immemorial. Glittery gold, oxidised, and crystal studded jhumkas are the most sought-after ones. If you are looking for something light but at the same time a little dressy, then go for the simple yet lovely multi coloured layered ones.
Dulhaniya earrings
If you are looking for something bright and quirky to wear at your mehndi ceremony, then opt for "dulhaniya" earrings. These are usually worn by the bride at her sangeet or pre-wedding ceremonies. The centre of these earrings, feature bright colours with the term "dulhaniya" inscribed on it. The round-shaped earrings also have gold or silver ghungroos, decorating its ends. This style is the coolest trend in bling-town and a very important pre-requisite of every bride-to-be.
Evergreen Studs
The key to an elegant and minimalistic look, is a pair of good old stud earrings. This style has managed to retain its huge fan base even with the coming and going of numerous fads and the presence of countless styles. Be ita solid gold earring stud or a dazzling pair of solitaires, stud earrings are always a great jewellery piece to have in your jewel closet.
Stylish Tassel earrings
If you love having fun with your looks, then amp up your style quotient with a pair of tassel earrings. The feathered tassels, with their bright colour options, or the crystal-beaded ones, are a huge crowd puller. Don a pair of these beauties and get glammed up in an instant!
Nattiyan earrings
A staple for many Punjabi men, nattiyan earrings are the top choice for men across India, when it comes to fashion accessories. Sported a lot by Indian singer and lyricist Karan Aujla, this style will be perfect for creating that bold statement.
Alluring Ear-Cuffs
Ear cuffs are the best if you want to look like a glamour queen. They look absolutely gorgeous with both traditional and western outfits. While a simple silver or gold ear cuff looks super chic with any casual dress, the ones with pearl or crystal embellishments, make you look ravishing every time you wear them.
Pick your favourites from our extensive list and start building that dazzling earring ensemble, that will be the crowning glory of your jewel collection!
For an exclusive range of earring styles and designs, do visit our website miorola.com.
Related Posts