Miorola /Fine Jewellery
5 reasons for why people buy diamond jewellery
Author:Adrija3rd November 2020 at 12:00am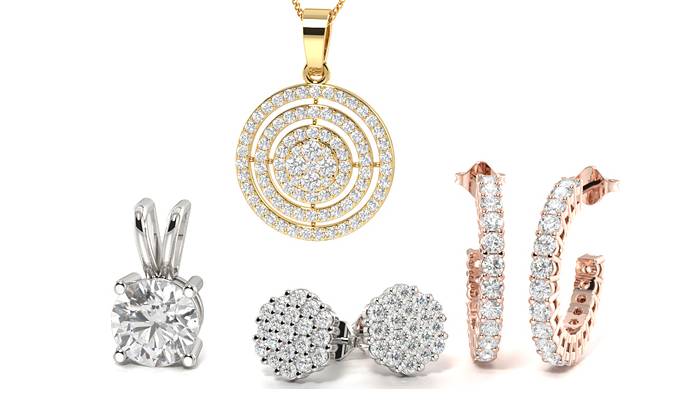 Since time immemorial, diamonds have been the king of jewels, and every man and woman dreamt of owning one. Amidst a variety of gemstones, diamonds are always the top choice. Their evergreen elegance and beauty, make them irresistible. Here are 5 reasons why people love to buy diamonds so much.
The symbol of love:
Since ancient times, diamonds are believed to be the symbol of eternal love and affection. From engagements to birthdays, diamonds add that special touch to every special occasion. With a broad spectrum of beautiful designs, brilliant cuts, and exciting price options, nothing seems to be more alluring than a diamond necklace or a pair of pretty earrings. For centuries, the dazzling radiance and unparalleled charm are making every single person fall in love with them. People go for these twinkling beauties as they are the perfect expression of commitment and warmth.
A boost for the investment portfolio:
In recent times, diamonds have become a rather popular choice of investment. There are a lot of reasons behind such popularity. Diamonds are extremely durable. Their unique properties and composition make them last a lifetime. Moreover, their return is always greater than other jewels. Size doesn't matter; a small trinket costs double than any of its gold counterparts. Also, as per industry trends, diamonds are generally inflation proof.
A versatile gem:
The versatility of these gemstones is one of the main reasons for being such a crowd puller. They complement every kind of outfit and look amazing at any time of the day. Their shine and shimmer make them perfect for any formal occasion. At the same time, the understated charm and elegance, make them the right match for the hardworking 9-5 woman.
The perfect canvas for creativity:
Diamonds are perfect for channeling that inner creativity. Whether it's a statement piece or a simple hoop earring, diamonds provide many, with the joy of having fun and experimenting with their looks. For time and again, people go for these gems to exhibit their persona and individuality.
Status symbol:
For ages, the rarity and its distinctive properties, have made this gemstone an extravagant piece of jewel. The high price range meant that only a certain section of the society was able to afford such a commodity. That is why diamonds are considered a status symbol by many. In economics, these gemstones are termed "Veblen goods". This means the demand for these luxurious commodities increases, even with the rise in prices. This is because people believe that diamonds are directly attributable to one's wealth. However, diamonds are now becoming increasingly accessible to every section of the economy.
In conclusion, diamond jewellery can make a great addition to your jewel ensemble. Visit our website miorola.com for an impressive collection and exciting price ranges.
Related Posts