Miorola /Fine Jewellery
5 must have diamond necklaces
Author:Adrija30th October 2020 at 12:00am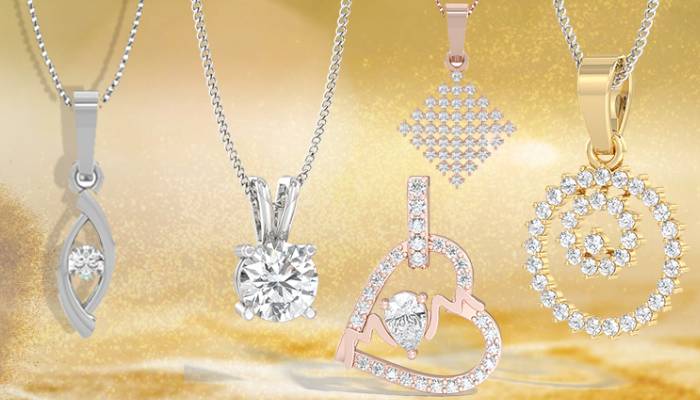 As the saying goes, diamonds are a girl's best friend. Whether it's a 10-year anniversary gift or a glamorous wedding, diamonds are truly the popular choice for every occasion. And why shouldn't they be? They are evergreen, elegant, and versatile.
When it comes to diamonds, the most sought-after pieces is a necklace. The charming designs and cut make a woman look even more beautiful. They are timeless and chic and can absolutely take your look to a whole new level. Here are 5 neck-pieces that you should invest in for a fabulous jewellery collection.
Solitaire pendant
One cannot go wrong with a solitaire pendant. Set with a solitary princess cut or round diamond, this pendant is all about charm and elegance. Usually, solitaires are set in a prong setting. This allows light to pass through it freely, making the gemstone dazzle even more. Available in all price options, this diamond necklace will compliment every outfit of yours.
Choker necklace
A choker necklace has the absolute power of transforming you to a glamorous diva. Crafted expertly with well-cut diamonds and designed in a tight setting, a choker necklace hugs your collar bone and elevates the neckline. Pair it with a sari or a cocktail gown and be a sight to behold.
Tennis necklace
Also known as an eternity necklace, this type of necklace is composed of diamonds set in a continuous line. It is a stylish and exquisite piece of jewellery that is perfect for any formal occasion. The design is very chic and elegant and looks best when set against white gold or platinum. However, as the style demands a considerable number of diamonds, a tennis necklace is usually an expensive piece of jewel. If you are looking for something extravagant yet sophisticated, this is the right choice for you. Team it up, with an off-shoulder black evening dress and look absolutely ravishing.
Multi-layered necklace
Create a dramatic statement with a multi-layered diamond necklace. As the name suggests, this style has a double or triple layer of diamond chains set above one another. If you are looking for something trendy, go for a multi-layered piece. Wear your sari with a statement blouse and team it up with a multi-layered diamond necklace to look like the diva that you are.
Dancing diamond necklace
Dancing diamonds are unique and look wonderful. A diamond is designed with a mechanism that allows it to move freely at the slightest touch. The movement makes the diamond catch light from every direction creating the illusion that it's "dancing". It is truly an example of indigenous design and craftsmanship.
For a whole range of exciting designs visit our website miorola.com
Related Posts