Miorola /Engagement
how much should you spend on an engagement ring
Author:Adrija10th December 2020 at 12:00am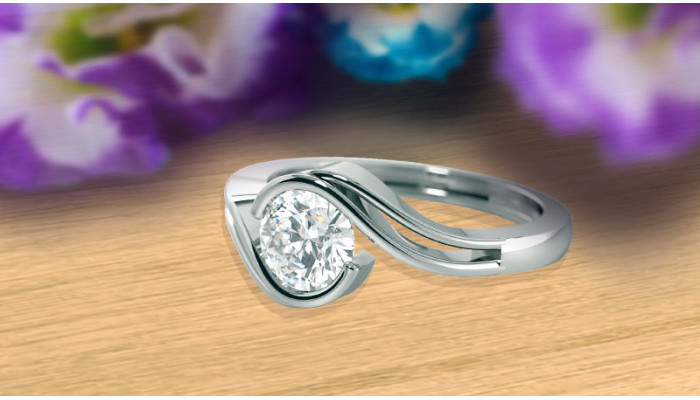 Finding the perfect engagement ring can be a quite daunting task on its own. The countless suggestions that you come across, are definitely going to make you feel perplexed. So, it is always advisable to do a little homework of your own before popping the question. Read on further to get all your answers relating to how much you should spend on an engagement ring.
Two-Month Salary Rule - Fact or Fiction?
Over the years it has become common knowledge, that one should set aside two months' worth of salary for purchasing an engagement ring. This is, however, a misconception, that leads many into spending an unnecessary amount. The two to three-month rule was actually an advertising campaign adopted by large-scale diamond manufacturers and sellers to drive up the amount spent by a person on average on a diamond ring. It was nothing, but just a clever scheme to boost their revenue. However, it is a total myth that must not lead you astray while looking for engagement rings. There is no definite rule out there, that you must follow while buying an engagement ring. It is absolutely possible to find the ring of your dreams, even at a reasonable price point.

How much should an engagement ring cost?
There is no rulebook as to what a person should spend on an engagement ring. It depends partially on your financial position and your fiancé's tastes. Apart from that, the price of an engagement ring may be driven up or down due to its carat weight, cut, clarity, etc.
When it comes to carat size, bear in mind: the greater the carats, the greater will be the prices. Carat size refers to the weight of the gemstone. Usually, it ranges from 0.25 to 5.0. The center stone of an engagement ring needs to have a 1-carat mark to achieve that striking prominence. Anything above the 1-carat mark tends towards a steeper price range.
While fixing the size of the gemstone for your ring, keep in mind that carats are a measure of weights and not sizes. This means, a one-carat gemstone may not have a large diameter. Usually, the difference in sizes between a 0.75 carat and 1 carat stone is not easily recognizable to a common man's eye.
The cut and carat weight of a stone is interdependent. A poorly cut gemstone with a high carat weight can still look small. For instance, a princess cut and a round cut diamond may have the same carat weight, but a round cut stone will look much larger due to its unique shape and cut.
So, knock-off a few carats and save a lot. You should instead focus more on the quality and cut of the stone.
Also, sapphire or emerald rings are slightly inexpensive than diamond engagement rings. It can be another great area where you can save up a little.
Get to know your partner's expectation: Try to find out your better half's expectations regarding his or her dream engagement ring. If you are planning for a surprise proposal, then be sure to take your fiancé's likings into consideration. Knowing their tastes and preferences will help you present the perfect engagement ring.
Take your financial situation into account: Understand your financial position before taking any decision. Assess your current income level, your expenses, savings, and ongoing bills. If you are opting for EMIs, find out whether you are comfortable enough with monthly payments moving forward. Fix a budget on the basis of those pointers and try to work within that.
Though the engagement ring stands as a symbol of love, in the end, it is your thought that counts. The size or price tag of the stone does not matter: what matters most, are the little gestures and your personalized touches. It should be something that makes them feel loved and cared for, above all. So, gift your significant other a ring that they will cherish forever.
For a mesmerizing selection of engagement rings, do visit our website miorola.com
Related Posts