Miorola /Diamond Rings
are diamond rings cheaper in india
Author:Adrija10th December 2020 at 12:00am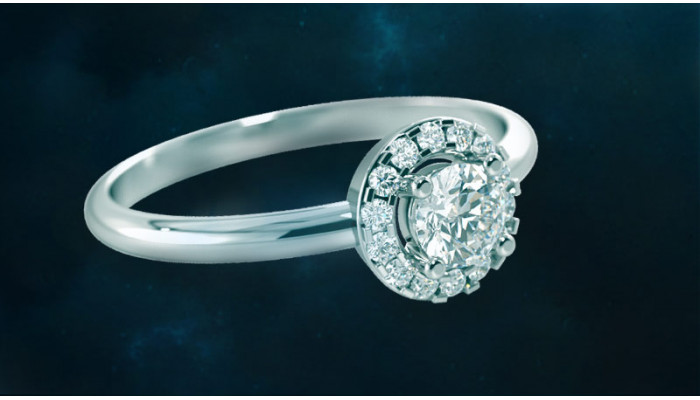 ARE DIAMOND RINGS CHEAPER IN INDIA
Like most buyers, while purchasing a diamond ring, you might have dedicated a lot of your precious time, searching for the best deal out there. In between your research, you must have come across a fact that diamonds are much cheaper in India. So, is it a fact or fiction? Like most articles floating on the internet, none of them divulge any deeper into this topic. So before taking a decision based on just a line that you have heard or read somewhere, give the following a read, to discover a bit more about this matter.
It is indeed true, that India is the cheapest country to buy diamonds, followed by China, Dubai, Thailand, and Belgium. India supplies 20% of the world's cut diamonds, with Mumbai and Surat being called the hub of producing and cutting diamonds.
So, what causes the diamond prices to drop in India? It is due to the fact that diamonds are cut, as well as traded here. So, the closer you are to the source, the lesser the prices are going to be. India is one of the few countries where diamond mining, cutting, and trading goes on simultaneously. If you are from outside India, you may end up buying a diamond ring that is 10%-30% cheaper than in your homeland. But this is not the sole reason behind better prices.
The difference in the cost can be owed to the lower percentages of retail mark-up here, as compared to the rest of the world. Mark-up refers to the marginal costs that the retailer adds to the original price of the product. So the lesser the mark-up, the lower will be the prices.
After reading this, you may immediately set out to make your diamond purchase. But hang on, as there is much more to the story. If you are someone who is residing outside India, then there is a lot more that you need to know.
When you are ordering from outside your country, there is a chance that the marginal costs may add-up. This may be because of country-specific custom rules, shipping, and overhead costs, etc. Keep in mind, the retail price will vary hugely due to these add-ons. So, unless you are making a visit to India, it might not end up being that much of a great deal.
Another point to take into consideration is the cut or shape of the gemstone. In India, most of the people are drawn towards round, oval and pear shapes. You will manage to get a pretty decent deal on rings with these popular cuts. But when it comes to princess, asscher, marquise cuts, the prices are surprisingly high. So, if you are looking for a diamond ring with a distinct cut and shape, then be ready to shell out a bit more.
The price of the diamond ring comprises of the cost of the gemstone and the metal of your choice. In India, 22K yellow gold is the most common backdrop for any diamond jewelry. 22K gold is more expensive than its 18K, 14K, and 10K counterparts. So even if the diamond costs less, the price of the ring will invariably be driven up by the price of the metal.
The last and most important thing that you should know, is the structure of the big retail chains across the country. These offline stores have a high mark-up value due to overhead costs like staff salary, store rentals etc. If you are planning to buy from there, the prices are going to be much higher. To avoid such price hikes, you can try to connect with local jewellers or you can opt for online retail brands. Online retail stores usually eliminate all those hidden costs, which leads to reduced prices.
While India might be the destination where you can purchase a diamond ring for a much lesser price, there are some pointers that you have to take into account before coming to a decision. Check with yourself whether you are ready to spend on shipping costs or travel expenses. Do a bit of research and don't compromise on quality while searching for better deals.
For a fascinating diamond collection and exciting price options, do visit our website miorola.com
Related Posts