Miorola /Engagement
which type of ring will work best as an engagement ring
Author:Adrija10th December 2020 at 12:00am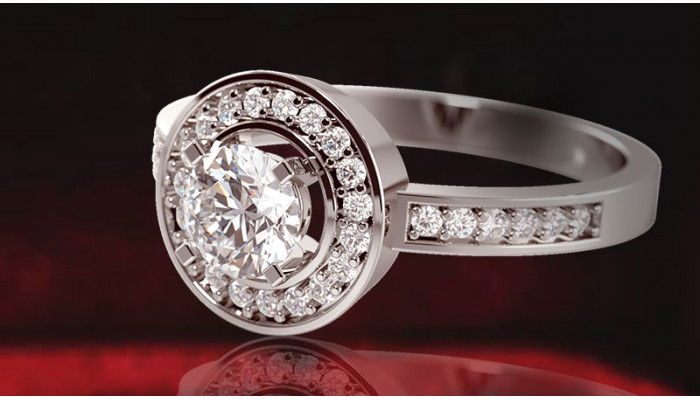 Engagement rings
Offer a wide range of mesmerising styles, designs and cuts to choose from. When faced with thousands of options, the selection process turns into a rather tiring affair from the fun activity it was meant to be. It becomes really hard to zero in on one design with countless styles right in front of you. To avoid an unnecessary hassle, it is always better to shortlist some of the designs, that might suit your fiancé's tastes.
While some might go for a classic engagement ring, others may prefer a more modern look and feel to their ring. So, it can be said that the best style of an engagement ring can be very subjective, as different people have their own unique tastes and preferences. As we have said, there are hundreds of styles out there, and it is absolutely possible to find the match of your dreams.
We have put together a comprehensive list of ring styles that will serve as the best ever engagement rings. So, check out the following and take your pick.
The Timeless Solitaire
When it comes to choosing an engagement ring, the first option that comes to most people's minds is a gleaming solitaire. It's almost as if engagement rings and solitaires have become synonymous with each other. The sheer elegance and subtle yet brilliant design are what makes this style stand out.
For solitaire rings, round or princess-cut diamonds are the best fit. But if you want to add a bit more drama, then go for a marquise or oval-shaped stone. These shapes have a larger surface area, which in turn, leads to increased light refraction. To put it simply, these stones sparkle even brighter than the normal round or princess-cut ones.
So, if you are looking for something stunning but at the same time wanting to play it safe, then pick a solitaire, as they are and will forever, be a timeless classic.
The Halo Setting Ring
If you are searching for something unique and distinct, then have a look at the halo setting engagement rings. The halo setting is a style, where the centre stone is encompassed by small side-stones, usually pave diamonds. The indigenous design creates an illusion, where the centre stone appears to be larger than usual. If you are in a search for budget-friendly options, and looking for something with lighter carat weight, then this is the perfect match for you.
The Split-Shank Ring Style
A split-shank engagement ring is a design, where the shank or the band of the ring gracefully splits when it reaches the centre stone. This can create an effect, where the stone looks bigger and more radiant. The artistic aesthetic of this ring makes it a chic, eye-catching piece. The plain split-shank, twisting split- shank and pave split-shank are the most popular ones.
Eternity Engagement Rings
An eternity ring, also known as the infinity ring, is a ring crafted with a continuous line of identically cut gemstones, set against a platinum or gold metal. They are usually encrusted with French, channel or pave-set diamonds. The infinite chain of diamonds symbolises everlasting affection. So, express your eternal love and devotion with this exquisite and beautifully crafted diamond ring.
Sapphire Engagement Rings
Add a dash of colour to your ring by opting for a sapphire encrusted engagement ring. While the most traditional and beautiful is the blue sapphire ring, there are other fun and lesser-known colours like pink, orange, yellow and even black. The coloured stones may even offer a price-drop in many cases! So, if your partner loves to create her own distinctive style, then impress her with this alluring engagement ring.
Selecting the perfect engagement ring for your partner maybe quite an undertaking, but doing some research on their various styles, designs and cuts may give you an upper hand in the whole process. So, make sure to browse through our list to form an extensive idea about all the popular ring styles out there.
Do visit our website miorola.com, for a whole range of fascinating designs and exciting price options.
Related Posts