Miorola /Wedding
what do you say in a wedding proposal
Author:Adrija10th October 2020 at 12:00am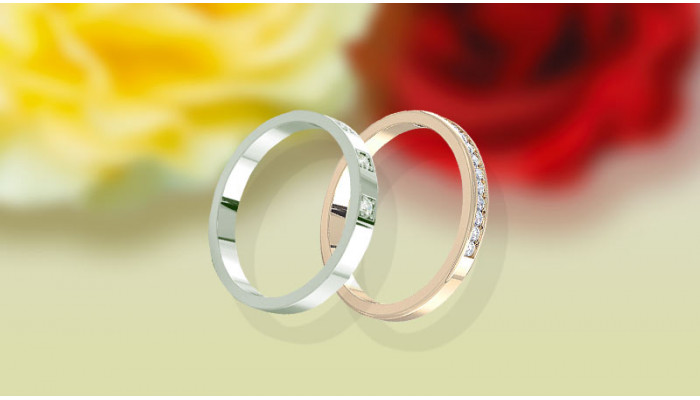 What do you say in a wedding proposal?: Getting down on a knee while holding a wedding ring says it all. But, the moment should be etched in your memories forever. Therefore, you need to have some eloquent words prepared. We give you some tips on what to say in a wedding ring.
Prepare what you want to say: You need to prepare and practice what you are going to say when you go down on your knee with the wedding ring. You can write it down on a piece of paper and rehearse it. Just remember to be original and speak from your heart, express yourself and personalize your proposal with a bit of creativity rather than just copying. It can make it all the more special.
What exactly should you say: Choose your words carefully and make sure you keep it short and sweet, but at the same time tell her how much she means to you. Before you propose, speak out her name and tell her for how long you have known she was the one. You can then proceed with the proposal by honoring the tradition. Get down on one knee with a wedding diamond ring in your hand and pop the question "Will you marry me?" or "Will you spend your forever with me?."
Include some quotes: If you and your partner have a favorite movie/book, you can toss in some quotes from them in your proposal, especially if they mean something special to either of you. You can also go for some classic movie proposal lines which you can never go wrong with.
We list some of the best quotes of all times that you can use when going down on one knee with a diamond ring.
The romantic line from the Disney movie Pocahontas, "I'd rather die tomorrow than live a hundred years without knowing you," works well if you replace "knowing" with "marrying."
One of the most iconic love quotes from 'When Harry Met Sally' that you could use in a proposal is- "When you realize you want to spend the rest of your life with somebody, you want the rest of your life to start as soon as possible."
"No matter what has happened. No matter what you've done. No matter what you will do. I will always love you. I swear it," Is a perfect proposal quote from 'Defiance'.
'The Vow' gave us some major proposal goals with the line, "I vow to fiercely love you in all your forms, now and forever. I promise to never forget that this is a once in a lifetime love."
Pour your heart out with the line from 'The Notebook', "So it's not going to be easy. It's going to be really hard. We're going to have to work at this every day, but I want to do that because I want you. I want all of you, forever, you and me, every day."
"If I don't ask you to be mine, I'll regret it for the rest of my life, because I know in my heart, you're the only one for me", makes for a perfect proposal quote from 'Runaway Bride'.
"I promise to love you every moment of forever." – This quote from 'The Twilight Saga: Eclipse' is for all the Twilight fans.
The quote from 'Starcrossed'- "I don't care how hard being together is, nothing is worse than being apart: can be the perfect start to a new life together.
Once you are done preparing, do not forget to choose the perfect wedding diamond ring. miorola.com is the perfect place for quality wedding rings in India. You can browse from exquisite patterns and unique designs. The diamond rings come with a certificate of authenticity and are delivered right to your doorstep; thus, saving you from the hassles of shopping physically for the wedding ring.
Related Posts