Miorola /Diamond Rings
are diamond rings only for engagement
Author:Adrija6th November 2020 at 12:00am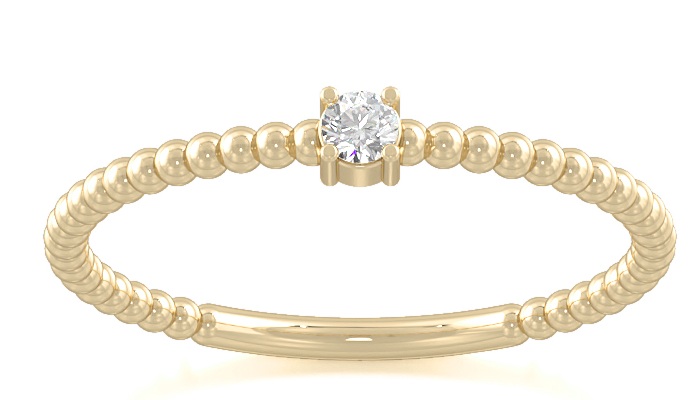 Over the years, diamond rings and engagement ring have almost become synonymous with each other. For most people, a perfect engagement ring needs to have a sparkling diamond set at its centre. However. It's a myth that diamond rings are only meant for engagement, anniversaries or weddings. As diamonds are always seen as the symbol of eternal love and commitment, it's really difficult to disassociate diamonds from engagement rings. But diamond rings can serve many purposes other than an engagement or wedding gift. Their versatility is what makes them a perfect jewellery piece for everyday wear or a classic Christmas present for your loved ones. So, break free from the notion that diamonds are only for eternity rings and check out why they can be an awesome addition to your jewellery wardrobe
Great for office wear
Diamond ring goes well with any work outfit. If you are looking for a jewellery piece for your 9-5 job, don't hesitate to invest in such a ring. With a variety of designs, you can definitely find that perfect ring for yourself. A floret patterned ring or a simple diamond-encrusted gold band can make you look chic yet professional at the same time.

Various price ranges
if you are looking for a piece that suits your pocket, you will be surprised by the wide spectrum of diamond ring prices out there. Due to varied diamond prices in India, you can thoroughly explore and find a suitable ring that matches your budget.

Large selection of styles
Diamond rings for women come with a broad array of designs and style options for you to choose from. While solitaire rings and cluster rings appear to be the most sought-after styles, there are plenty of other excellent alternatives to choose from. Diamond rings for men also offer a large variety of designs. So, if you are planning to gift a diamond ring to your brother or a male colleague, do not worry as you will come across the perfect diamond ring.
Adds some colour
Diamond comes in a lot of fancy colour options like yellow, blue and pink. A ring set with a coloured diamond can add a splash of colour to your everyday look. In addition to being extremely beautiful, coloured diamonds tend to be cheaper than normal ones. So, if you are thinking of buying a diamond ring without breaking the bank, go for rings set with coloured diamonds.
Creating a statement look
Diamond rings can make great style statements if styled right. They look even more fabulous when paired with other jewel pieces. You can customise your ring to suit your personality. Pair a diamond ring with chandelier earrings or throw on some layered necklaces and dainty bracelets and see how dazzling you look.
For awesome designs and styles visit our website miorola.com
Related Posts