Miorola /Engagement
which is the best diamond for an engagement ring
Author:Adrija17th December 2020 at 12:00am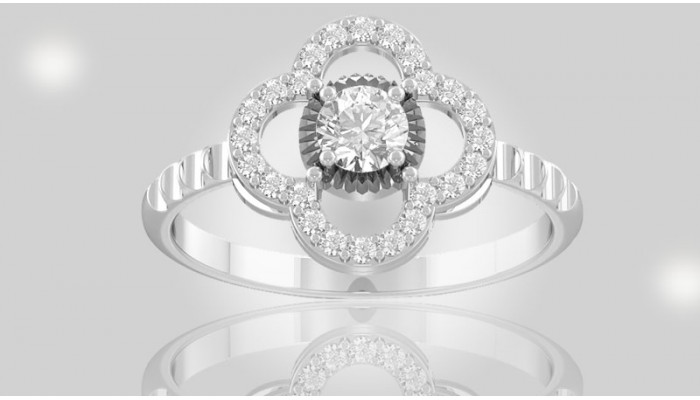 In the dynamic, everchanging world of fashion, a style that has managed to stand the test of time, is the all-time classic round- cut diamond engagement ring. For decades, round diamonds have always been the popular choice for an engagement ring. If you are thinking of getting the ultimate best for your loved one, then definitely go for a round-cut stone.
So, what makes these diamonds so special and why should they be your top pick? Read on further, to understand why these diamonds are the best fit for any engagement ring.
Timeless beauty: The popularity of a round-cut diamond, is in its appearance. These diamonds have fifty-eight faucets, that reflect light in every possible direction, which lead to increased fire and brilliance. For over a hundred years, artisans have been perfecting the various cut angles of this particular shape of the diamond. The unique cut proportions are what make these beauties look absolutely gorgeous atop a ring.
Finest quality: If you like everything to be of top-notch quality, a round-cut diamond is just perfect for you. These diamonds have the highest cut-grade quality according to the GIA (Gemological Institute of America) Diamond Grading Report. When you opt for a round brilliant diamond, try to go for higher quality gemstones. You can opt for the ones with a clarity grading between VS2 and SI1 or SI2.
Versatile: Due to its classic design, a round diamond looks wonderful in every kind of ring style out there. If you are thinking of a bolder design, then let these beauties sit at the sides, with a gorgeous gemstone at the center. Be it vintage or a more modern engagement ring, the versatility of a round-cut stone is sure to bring out the best in it.
Sustainable:-The huge popularity of these stones ensures that they retain their worth over a period of time. The high-value essentially helps these diamonds hold their spot through the coming and going of endless fashion trends and fads. As the diamond company, De Beers had famously stated "Diamonds are Forever" in their post-war ad campaigns, round-cut diamonds are indeed forever. Their sheer elegance and evergreen beauty symbolize the eternal love and affection for your partner.
Easily available:- Unlike the fancier cuts like marquise or Asscher, round diamonds are easier to track and procure. This is solely due to their large demand. So, if you are on a tighter time schedule and need to make a quick purchase, then round-cut stones will surely come to your rescue.
So, if you are looking for the best diamond cut for an engagement ring, then don't hesitate and go right for the round- cut stones. They are stylish, gorgeous and an absolute classic.
Make sure to visit our website wwww.miorola.com for an exciting diamond collection.
Related Posts