Miorola /Proposal
how to choose the best diamond for a proposal
Author:Ananya3rd October 2020 at 12:00am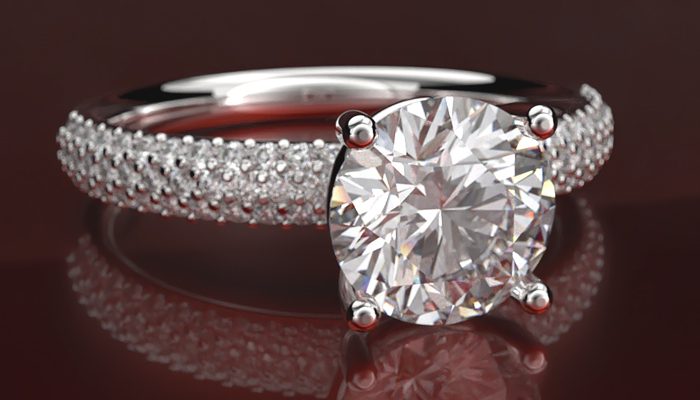 Diamond is best for Ring?
When it comes to diamonds, there are many options to choose from. Finding the one that's perfect for you could be confusing. You might get overwhelmed with the variety of options available in the market if you want a diamond ring for an engagement or planning a diamond ring proposal. So how do you choose the diamond for the ring? We tell you.
Choose the correct shape
The first step involved in buying a diamond for a ring for women is choosing the shape. You can go for a shape based on your partner's preferences. It would help if you understood the difference between a diamond's shape, cutting style and its cut quality. If you don't know what shape to choose, go for round diamonds as they are by far the most popular choice. Their brilliance, fire, and light performance offer maximum sparkle. Princess diamonds are second in popularity, and look gorgeous in classic and geometric settings, offering the brilliance of a round diamond at a relatively lower price. Rectangular cushion, asscher, marquise, oval, pear, heart are other popular shape choices for a Understand the 4Cs: Cut, Colour, Clarity and Carat Weight.

Cut: When it comes to quality, an essential characteristic to consider is the cut, which impacts the brilliance and fire of the diamond. In simple terms, the cut quality determines how well the diamond plays with light or sparkles. If the cut is poor, the diamond will look dull and lifeless. Diamond cut grades are arbitrary, ranging from fair or poor to super ideal and excellent. For engagement rings, brilliant round diamonds are recommended with a cut grade of very good, ideal, or super ideal. Opting for a high cut grade maximizes the beauty of the diamond for the given carat weight.

Colour: The colour is not detectable to the untrained eye unless the stones are compared side by side in a controlled environment. Most people prefer colourless or white diamonds. It grade ranges from J to D, D being the highest colour grade with absolutely colourless or icy white diamonds. For engagement rings, the most common colour grade selection is F-H in diamonds over 1 carat. If your diamond is under 1 carat, go for an I-J grade, they will look just like higher colour grade diamonds once set in a ring.


Clarity: Clarity is usually determined last in diamonds under 1 carat, as it has the least impact on a diamond's appearance. The larger the stone, easier the imperfections are to detect, and hence clarity becomes essential. For diamonds over 2 carats, a clarity grade of VVS2 or higher is the safest bet to avoid any signs of visible inclusions. For those between 1 and 2 carats, clarity grades of VS2 or SI1 will not have inclusions visible to the naked eye. This is the most popular choice for the centre diamond of engagement rings for women.

Carat Weight: A carat is a unit of weight, which determines a diamond's apparent size. Set the carat weight as per the recipient's preferences. The most popular carat weights for diamonds rings for women are between one and two carats. If a diamond under one carat is a budget necessity, you can go for a marquise shape. It appears larger than other diamond shapes of equal carat weight, due to its elongated cut. Once you have chosen a diamond, make sure it comes with an independent diamond grading certificate from a reputable gemological lab. Do not buy diamonds or accept certifications created by retailers, and ensure that you're getting what you're paying for. www.example.com gives you a wide range of options to choose from. These rings are made by expert craftsman keeping in mind the quality and exquisiteness. All the rings are also certified and genuine. Thus, shopping at miorola.com ensures your peace of mind.
Related Posts