Miorola /Fine Jewellery
how much can a diamond earring cost
Author:Adrija3rd November 2020 at 12:00am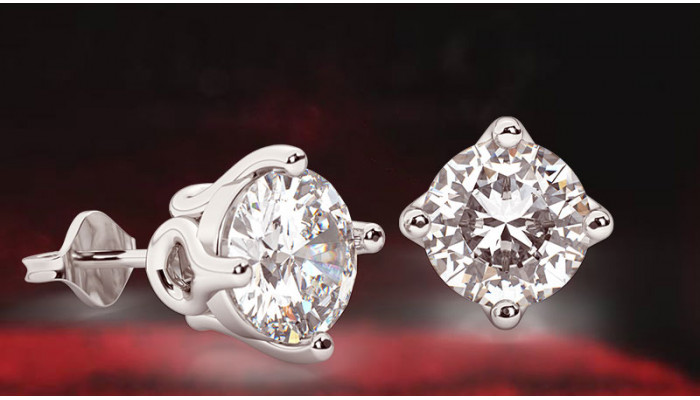 Usually, when a girl ventures out to buy her first diamond earrings, she ends up getting puzzled and utterly dejected. This is because all diamond jewellery has endless cuts and styles to choose from. With the numerous styles, comes a wide spectrum of price ranges that can leave you in a bit of muddle. Its always advisable to do a little bit of homework before investing in a pair. Read further to have a clearer idea about diamond earrings and their costs.
As mentioned, diamonds vary drastically in their prices. So, it's better to fix up a budget at first. The price of diamonds may start as low as in thousands and may go up into lakhs. If you are on a budget, don't worry as there are thousands of options for you to choose from.
The price of diamond earrings is largely dependent on the cut and design of the gemstones. If you are looking for something extravagant, go for chandeliers. They are the ultimate high-cost jewellery with prices that may ride up to lakhs. But if you do not want to break the bank, invest in a pair of diamond stud earrings. They come in prices that will definitely suit your pocket while giving you the sparkle that you are looking for.
The factors that ultimately decide the price of a diamond earring is its cut, and carat weight. While round cut diamonds are the traditional ones, princess, cushion, marquise, emerald is categorised as "fancy cuts". Rings with a round cut diamond are usually on the steeper side of the price range than the other cuts.
Prices of diamonds vary drastically on the basis of carat weight. Always remember, greater the carat weight, higher the prices will be. If you are looking for something premium, above the 1 carat mark, then be ready to splurge a little as they come with a rather heavy price tag. For instance, if you want to invest in a solitaire drop earring it might cost you anywhere between 50k-1.25 lakhs. if you are not very keen on carat weights, then you have a whole range of budget-friendly options in your hand. The same drop earring with less than 1-carat weight will be a lot cheaper and affordable.
The metals used for the setting plays an important role in determining the cost of the earring. Usually, diamonds are set against gold, platinum or silver metal. Platinum is an expensive metal owing to its rare qualities. So, a diamond earring crafted with platinum leans more towards the expensive side. If you want something a little pocket friendly, opt for a stud diamond earring with gold settings. Yellow gold is the most popular and relatively cheaper than white or rose gold.
Lastly, ask yourself whether you want to buy diamonds online or offline. That is because, not only the options available online, are far cheaper than any offline jewellery store, you will also get a wider array of designs and styles. So, the final price of your diamond earring will depend a lot on this last decision.
Our collection at miorola.com provides you with a wide range of designs with stable and authentic prices. So definitely browse through our website for stunning styles and exciting prices.
Related Posts