Miorola /Fine Jewellery
which type of earring are best for teenage girls
Author:Adrija6th February 2021 at 12:00am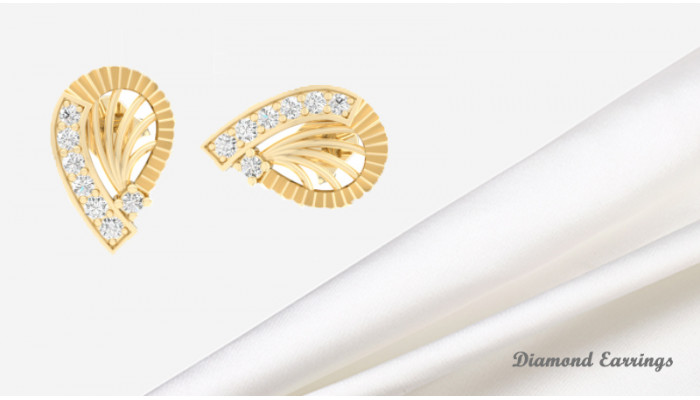 Dressing up and experimenting with your looks can be quite an exciting and fun experience when you are in your teenage years. You always try to be at the top of your game, when it comes to making fashion choices. Be it your college freshers party or a casual day out with your friends, your pick of accessories will be the ultimate key for creating a striking look. If you are looking for some trendy accessories to have in your wardrobe, then have a look at some pretty pair of earrings, as they are the most versatile and eye-catching jewellery out there. Here is a selection of earrings that can be a fun and interesting addition to your trinkets collection.
Drop Earrings
Drop earrings are one of the classiest pieces of jewellery that every young lady should consider investing in. Their elegant and minimalistic design makes them a huge hit among teenage girls. The most common is pearl or diamond drop earring, but if you want to jazz up your look then go for a crystal or Swarovski studded one. These have bright colour options, that look gorgeous when paired with gowns and dresses.
Jhumkas
These earrings are every young girl's best friend. Be it a family function or a regular jeans-top day, you can always count on a pair of jhumkas to liven up your look of the day. If you are a fan of gold earrings, then buy yourself a pair of these beauties. They are light on your ears (as well as your pocket) and make you look amazing at any time of the day. Apart from the traditional gold ones, you can always have fun with the oxidised or multi-coloured ones.
Enamel Coated Earrings
This style has gained quite some popularity among teenage girls, in the recent few years. These pieces have a decorative enamel coating on a base metal. The fusion of the enamel powder with the metal makes way for a varied range of vivid colour options. These are perfect for the young, vivacious girl who likes to get creative with her looks.
Ear Studs
Teenage fashion is incomplete without an adorable pair of stud earrings. This style needs no introduction. It has ruled the fashion world for ages and is going to stay at the top of every jewellery wish list. If you love a little bit of glitter and glamour, then think of getting a pair of princess-cut diamond earring studs. These look absolutely lovely with anything and will let you shine all day long. If you are on a tighter budget then go for some enamel pieces or pretty crystal studded ones. Either way, this is a fail-safe style, that you can wear with any outfit of your choice.
Ear Cuffs
If you want to create a statement look at your friend's next birthday bash, then opt for ear-cuffs. This style is perfect for those girls, who feel a little uneasy of getting their ears pierced. These come in a wide range of exciting designs that can cater to every girls' tastes and preferences.
Amp up your style quotient with these interesting jewellery pieces and emerge as the fashionista of your group!
For an amazing range of earring styles and designs do visit our website miorola.com.
Related Posts