Miorola /Fine Jewellery
india's take on gold mining: a synopsis
Author:Adrija20th February 2021 at 12:00am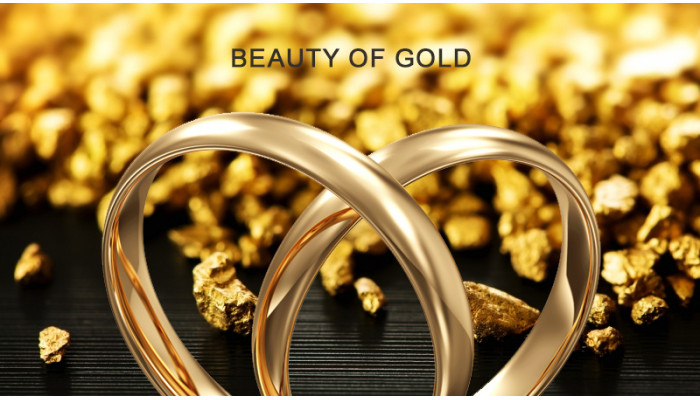 With 800-900 tonnes of annual overseas purchases, India has been termed the largest importer of gold. The excessive demand in the domestic jewellery industry, is the impetus for such generous percentages. In addition to its ornamental significance, with the advent of lucrative investment options like gold ETFs (Exchange-traded funds), gold mutual funds, sovereign gold bonds, to name a few, many investors are opting to invest more in gold, to boost their portfolio. The domestic demand for gold remains at an all-time high, even after all these years.

However, the high demand in the domestic market, coupled with an impressive import rate, has proved to be detrimental to the Indian economy. Abysmally low export rates and a high import rate, widen the trade deficit. The main factor behind such disequilibrium is a slow production rate.
The reason behind India's sluggish production rate is that it contains only three operating gold mines: Hutti and Uti in the state of Karnataka, and Hira-buddini in Jharkhand.
It is worthy to mention here, that, India has had a booming gold production industry, since the time of Indus Valley Civilisation. In the year 1962, the Ministry of Finance acquired the promising Kolar Gold Field mines, from the government of Mysore. Later, Bharat Gold Mines obtained its ownership. These mines had a short, but quite a successful run. Due to increased cost and depleting resources, production was forced to stop.
Hutti gold mines (HGML), established in 1947, is the largest producer of gold in our country. It is a conglomerate of: Hutti gold unit (HGU), and Chitra Durga Gold Unit (CGU). These are concerned with the development and exploitation of gold deposits, and the production of base metal. HGML processes ore from two satellite mines, namely: Uti and Hira-Buddini. Currently, the company produces 2.65 grams of gold per metric ton of ore processed at its site.
Presently, a 2900 tonne gold mine has been unearthed at the Sonbhadra district of Uttar Pradesh. The state government is gearing up for further exploration and exploitation of the reserves.
A Guide to Processed Gold and its Various Forms:-If you are thinking about buying gold, then here are some useful facts and terms to familiarise yourself with.
Understanding the concept of karats:-Karat is a unit of measuring the gold content or gold purity. The higher the karats, the purer the gold will be. With this knowledge, we can now move towards differentiating 24K,22K and 18K
24K gold:-This type of gold is considered to be 99.9 per cent pure, without traces of other metals. It is in the purest state, with no higher form above it. It is characterized by a bright yellow colour. 24K gold is extremely delicate, and is, therefore, unsuitable for moulding jewellery.
22K gold:-22k gold is an alloy, comprising of 22 parts gold and 2 parts other metals. More specifically, it is a blend of gold, silver, nickel, and zinc. The inclusion of some other metals makes this gold more durable, and suitable for carving jewellery.
18K gold:-18K gold is 75% pure gold, and 25% other metals. The larger percentage of other metals, make it perfect for creating studded, embellished jewellery. This gold type has a dull yellow colour (due to lesser parts of gold). Also, it is inexpensive, as compared to 22K.
How gold is measured?
In India, gold weight is measured in "tola". Tola comes from the Sanskrit word "tol", meaning weight or weighing. In recent times, Tola has been officially substituted with the more scientific Metric System. However, for convenience, this unit is still used to measure the weight of gold. Here are some useful conversions used in determining gold weight.
 Presently, 1 Tola is equivalent to 10 grams of gold(approximately).
 As of 12.02.2021, the price for 1 Tola of 24K gold is approximately Rs. 50,620 and that of 22K gold is Rs 46,400.
 56.842 karats make up for1 Tola of gold.
 1 Kilogram of Tola equals 85.735 karats.
Future of Gold Mining in India
Being the primary producer of gold, HGML is moving towards the expansion and revival of this declining industry. It has a vision of increasing gold processing capacity and building a better life for its miners. Once the planned expansion is achieved, the daily ore extraction is expected to rise to approx. 3500Mt. The company is also in talks about gold mining in adjoining areas.
The promising minds and enterprising industries of our country are putting their best foot forward, to make the gold mining industry, a glittering one, as it should be.
Related Posts