Miorola /Fine Jewellery
top 7 jewellery gifts for this valentine's day
Author:Adrija20th February 2021 at 12:00am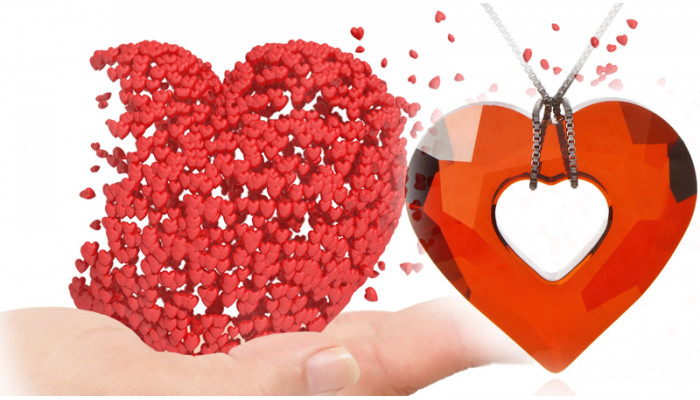 If are looking for the perfect something to surprise your loved one on this Valentine's Day, then consider jewellery. The great thing about jewellery is that, they are treasured by everyone. When it comes to romantic gifts, jewellery can be a fantastic way to communicate that unending love you feel for your significant other. Be it a diamond ring for her, or a wedding band for him, jewellery always makes a fabulous gift. Here are 7 jewellery pieces, that will make a perfect gift on this day of love.
A Solitaire Ring
If your partner loves a little shine and sparkle in her life, then opt for a classic solitaire ring. While a diamond solitaire might be your top pick, you can also have a look at semi-precious stones. An emerald or sapphire band will also look perfect on her. Go for platinum or silver as the base metal, and don't forget to pick the right ring size!
Platinum Bands
Platinum band is the quintessential gift option for Valentine's day. These bands are perfect for any occasion and make an incredible gift for him. If you want to go that extra mile, then consider bedazzling your man with a diamond-studded platinum band.
Pearl Jewellery
If you are looking for any unconventional jewellery pieces, then opt for pearl. Known as "teardrops of the moon", a pearl string necklace or a dainty pearl drop earring, will be an ideal token of love. If your partner loves classy and minimalistic pieces, these might be just right for her.
Cufflink
If you want to surprise your man with something exclusive this Valentine's Day, then consider buying him cufflinks. These work great with a suit and tie combination and will be a perfect accessory for any formal occasion. To perk it up a little bit, customise the pieces according to his preferred aesthetic.
Birthstone Jewellery
If you are struggling to come up with a unique gift idea for this Valentine's Day, then worry no more, as this option will be the one for you. Make this day of love even rosier, by gifting your significant other, a birthstone jewellery. Be it an elegant opal pendant or a vibrant topaz bracelet, these personalised pieces will be definitely cherished by her forever.
Tennis Bracelet
Over the years, tennis bracelets have always been the most popular gift choice for valentine's day. You cannot never go wrong with this exquisite piece. The chain of diamonds, set against a silver or platinum base, look spectacular and will be a great addition to her jewel ensemble. The top choice of setting metal is platinum or silver, but you can add a bit of extra shine, by opting for white or yellow gold.
Traditional Chandbalis
If your girl loves to wear ethnic pieces, then ditch the traditional diamond jewellery, and go for glamorous Chandbalis. The 'Chand' or moon-shaped design of these earrings add a glam factor to any Indian outfit. Chandbalis paired with tiny pearls or meenakari embellishments are very popular, and at the top, in every woman's jewellery wish list.
For an exclusive range of gold and diamond jewellery, do visit our website miorola.com.
Related Posts