Miorola /Fine Jewellery
top 5 mother's day gifts: jewellery edition
Author:Adrija1st June 2021 at 12:00am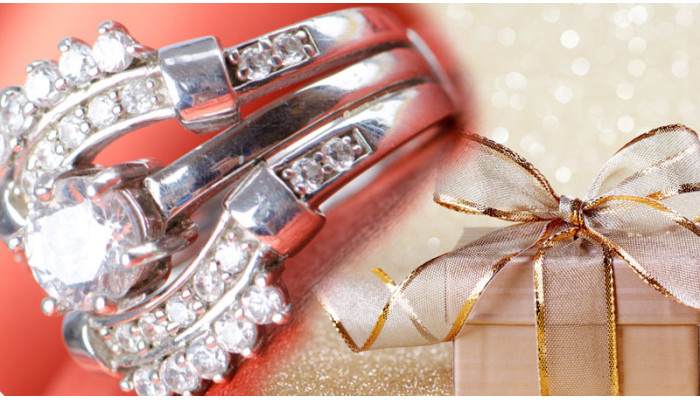 It is not always easy to find that perfect gift for your loved one. And, when it is your mom, the pressure is on, as she deserves the loveliest gift of all. Be it an assorted chocolate box, or a flower bouquet, it has to be something that shows your undying love and appreciation for her. So, on this occasion of Mother's Day, we have shortlisted some of the best jewellery pieces that you can spoil your mother with.
Engraved Gold Locket
If you are thinking of getting something customised for your mother, then consider an engraved gold locket. Lockets symbolise everything close to your heart, a precious memory to cherish forever. These pieces come with an ornamental case, that is used to hold items of great sentimental value. Choose small items that signify the special bond with your mother, like a photograph of you both, and place it inside the case. A rose gold or white gold chain with a personalised message on the case will make it extra special.
Rajasthani Styled Meenakari Bracelets
This Mother's Day, surprise your mom with unique Rajasthani styled meenakari bracelets. These are enamel coated with a glossy finish. They come in colourful options and showcase intricate boond-work. You can choose to keep it simple or go big by picking elaborate designs that feature animal or plant motifs. They have an acrylic base, that is gentle on the skin and are waterproof. Adorn your mother with these lively pieces, and make her look even more ravishing than ever.
Diamond Stud Earrings
If you are thinking of gifting diamond earrings, then think no more, and go for a pair of good old studs. They are the epitome of elegance and add the right amount of bling to the outfit. These are extremely versatile and can be worn at any event and at any time of the day. If your mother loves minimalistic pieces, then a pair of these graceful beauties will make her delighted.
Cocktail Ring
Make her feel special, by gifting her a stunning cocktail ring. This is usually larger than normal rings, and feature a gorgeous assortment of gemstones at the centre. Cocktail rings are glamorous, timeless, and have a great intrinsic value. You can opt for a classic diamond ring or something extravagant like a sapphire-set ring. Diamond ring prices tend to be on the steeper side, so fix your budget first. They are ideal for cocktail parties and formal occasions. So, if you are looking for something premium, then this might be the one for you.
Initialised Pendants
Initial pendants make great personalised gifts. You can select a diamond pendant with a gold framework. It is suitable for daily wear and helps jazz up any outfit in no time. Add some splash to your mother's wardrobe with this amazing gift idea.
Your mother means the world to you. So, this Mother's Day express your thoughts with one of these fun, unique and beautiful gift ideas.
For an exciting range of diamond pendants, earrings, bracelets and many more do visit our website miorola.com.
Related Posts